Latest MCCU News
Midlands team championships shared
18 Feb. In the Minor Counties' team championship, Notts beat Worcs. Worcs and Lincs, coming from behind, share the Midlands championship title and Worcs will be MCCU's first nomination for the national stages. Also in the Minor, Lincs beat Leics. Staffs beat Lincs and Warks beat Worcs in the u120: Notts beat Leics to take the u100 team championship. Your webmaster avoided being run over by tuk-tuks on holiday and apologises for the late publication of the 4 Feb match result below.
4 Feb. Midlands u160 championship was shared between Watwickshire and Nottinghamshire and on board count Warwickshire will be MCCU's first nomination for the national stages.
Mancunains beat Cumbria
11 Feb reported by Mick Norris. In a friendly u160 match played at Lancaster, Greater Manchester beat Cumbria 7½ - 4½. For detailed score visit Cumbria CA website.
Nottingham Rapidplay
5 Feb, NCA website reports. GM Mark Hebden (Leics) won his third successive title at this event with a clean sweep 6/6. The Major was won by Daniel Brougham (Nottingham), the Intermediate by Geoff Brown (Handsworth, Birmingham) and Armaan Gogia (W Nottingham) 5/6, and junior player Finlay Bowcott-Terry (Halesowen, Worcs) won the Minor with 5½/6.
Stockport Rapidplay results
29 Jan, Rod Middleton reports. Joseph McPhillips (Bolton, Gtr Manchester) won the Open tournament outright with 5½ points from 6 games. Nicholas Barnaby (Bolton, Gtr Manchester) won the Major also with 5½/6. Robert McLean (3Cs Oldham, Gtr Manchester), Graham Ashcroft (Preston, Lancs) and Ian Stone Maryport (Cumbria) shared first place in the Intermediate with 5 points and Anthony Hunt (Sale, Ches) won the Minor outright on 5½ points. Over 130 player competed.
Latest county team result
28 Jan. Worcs u140 had a narrow victory over Derbys.
County team result gives Nottinghamshire first 2017 Midlands team title
21 Jan. Nottinghamshire take u120 championship with a 100% record and a win in their final match of the season against Worcestershire. In the Midlands Championship, Leics beat Notts and Lincs beat Warks. In the second u120 fixture, Warks beat Staffs.
ECF seeks views on member representation and BCF Champ entry
16 & 13 Jan. The ECF Board of Management has invited members to provide comment on ways to improve the representation of individual members in decisions of the federation. Three models have been put out for consultation. There are also consultations on the qualifications for entry to the 2018 BCF Championships. For details please visit: Voting reform and Champ entry. Responses to the ECF are requested by 12 March 2017.
First county match results in 2017
14 Jan. Leicestershire thrashed Staffs in the u100 match.
7 Jan. In the under-140 competition, Derbyshire drew with Nottinghamshire.
Geoff Harris 1930-2016.
7 Jan, Eric Horwill and Brian Dudley report. Geoff Harris, a lifetime member of Stourbridge, was remembered at a service at St Peter's Church, Pedmore. At his peak, Geoff was a 200+ player, twice champion of Worcestershire in 1961-2 and 1962-3. He represented England and of course Worcestershire in team play. His best performance in the British Championship was in 1954 when he was 6th. Playing on board 1 he helped Stourbridge to win two Birmingham & District and several Worcestershire team titles. He is remembered as a "genuine gentleman of the chess board" and will be much missed by all. See full tribute on the ECF website.
Hastings International Chess Congress
6 Jan. GM Deep Sengupta (IND) won the Masters with 7/9. Midlands players in the Masters did not fulfil their potential: GM Mark Hebden (Leics) 5½; GM Keith Arkell (Worcs) 4½; IM Robert Bellin (Staffs) 5 and Martin Burrows (Leics) 4. In other tournaments, Keith Arkell won the Blitz with 7½/9. Mark Whitehead (Rochdale) won the New Year afternoon A tournament.
Click "News" on the menu bar above for other recent items.
For details, visit links from here or Congress and Junior Events pages
Next in the Midlands
Sat, Sun 25, 26 Feb. Warwickshire Open Chess Championships at Coventry Rugby Club.
Next National Event
Sat & Sun 1 & 2 Apr. National Club Championships at Solihull. Open and grade limited team competitions.
Next Midlands & national junior events
Sun 5 Mar. Leicestershire Junior Chess Congress. 9am to 5:30pm, 6 rapidplay rounds at Leicester Grammar School.
The "chess counties" forming the MCCU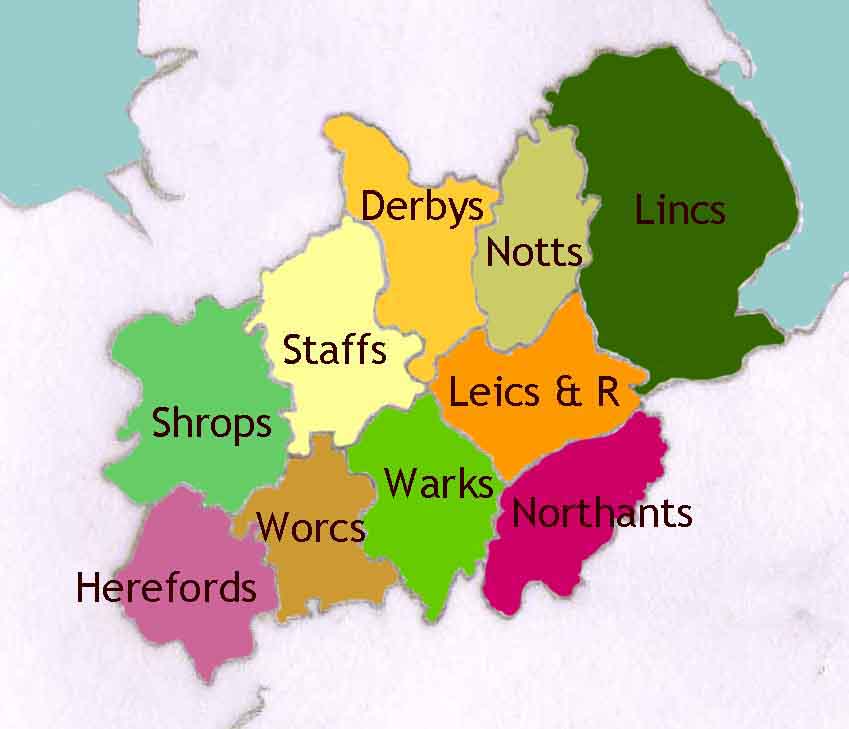 Eleven "Chess Counties" form the Midland Counties Chess Union and cover the areas shown in the map on the right. A small Board of volunteer directors currently led by Chief Executive Ray Dolan (Staffs) is elected annually by delegates from member chess counties. The Board organises regional competitions based on policies agreed annually by delegates from member chess counties.