Latest MCCU News
MCCU annual meeting: new president and correspondence team
17 Jun. John Pakenham (Warley Quinborne & Warks) was elected. Other new post-holders are: Chairman - Paul Sharratt (Stourbridge & Worcs), Safeguarding Officer - Andrew Davies (Brewood, & Staffs). The MCCU has challenged Natcor, National Correspondence Chess Club, to a 12-board friendly match with 4 boards each webserver, e-mail and traditional postal. Please contact Ray Dolan if you would like to represent the Midlands.
Four Midlands teams in national county finals
11 Jun. Lincs get throught to the finals by the skin of their teeth in the Minor Counties competition, Warks beat Notts and Leics beat Surrey in the under-100s to set up an all Midlands final. In the under-140 competiton Notts beat Yorks and Worcs drew with Lancs, but lost out on board count. Other Midlands teams lost: Leics to Suffolk in the minor counties, Notts to Yorks in the u160, and Worcs to Middlesex in the u120.
MCCU president retires

2 Jun, Ray Dolan reports. Our loyal President Mr Peter Gibbs contacted me saying he would not be standing for re-election as President at this year's AGM. He has been our President for the past 9 years since 2008. On behalf of the MCCU I thank him for all he has done for us. I also thank him for the wonderful job he did writing the chess column in the Birmingham Post for many, many years plus everything he has done for chess. He will be an hard act to follow.


Peter Gibbs, on the right playing black, faces Spassky in the 1960 UK-USSR students' team championship match at Leningrad (now St Petersburg)
Nine Midlands county teams go to national semi finals
13 and 20 May. In the Minor counties competition, Lincolnshire beat Essex and Leicestershire had a stonking victory against Cornwall. Worcestershire went down to Suffolk. In the under-160s, Nottinghamshire beat Essex , but Warwickshire lost to Middlesex. Both Midlands teams - Nottinghamshire and Worcestershire - got through to the semi-finals in the u140 competition. In the under-120s, Worcestershire beat Lancashire on board count. Three of the four semi-finalists on the under-100 competition are filled by Midlands teams: Leicestershire, who beat Lancashire, Warwickshire beat Kent and Notts had a bye.
ECF finance council meeting raises subscriptions
22 Apr, Andrew Leadbetter reports. Most members will have to pay more next season, but junior bronze membership goes down slightly. Although the Game Fee was abolished, the pay-to-play (membership upgrade) fee has increased slightly. Council members voted to increase representation of direct members, but the vote did not reach the 75% threshhold for action.
MCCU CEO and Director honoured
21 Apr. Walsall's Mayor honoured Eunice & Ray Dolan for their contributions to Bloxwich and its community at the annual Walsall Civic Awards awards ceremony.
Left to right: Ray Dolan (MCCU CEO), Kath Phillips (Walsall Mayor)
and Eunice Dolan (MCCU director)
Click "News" on the menu bar above for other recent items.
Midlands Junior Chess Championships
Sat 22 July 2017 at Leicester
MCCU Congress at West Brom
Fri 11 to Sun 13 August 2017
For details, visit links from here or Congress and Junior Events pages
Next in the Midlands
Sun 25 Jun. South Potteries Closed Rapidplay Championship atTollgate Hotel & leisure Centre, Stoke-on-Trent. Competitors must be members of clubs affiliated to North Staffs & District Chess Association.
Next Midlands & national junior events
Sun 18 Jun. Kenilworth Junior Open at Kenilworth School & Sports College, Kenilworth, Warks. Under-11, and Under-9 tournaments, 6 rounds.
Next National Event
Fri 28 Jul to Tue 6 Aug. British Championships at Venue Cymru, Llandudno, Wales. The British Chess Championship and tournaments for all
The "chess counties" forming the MCCU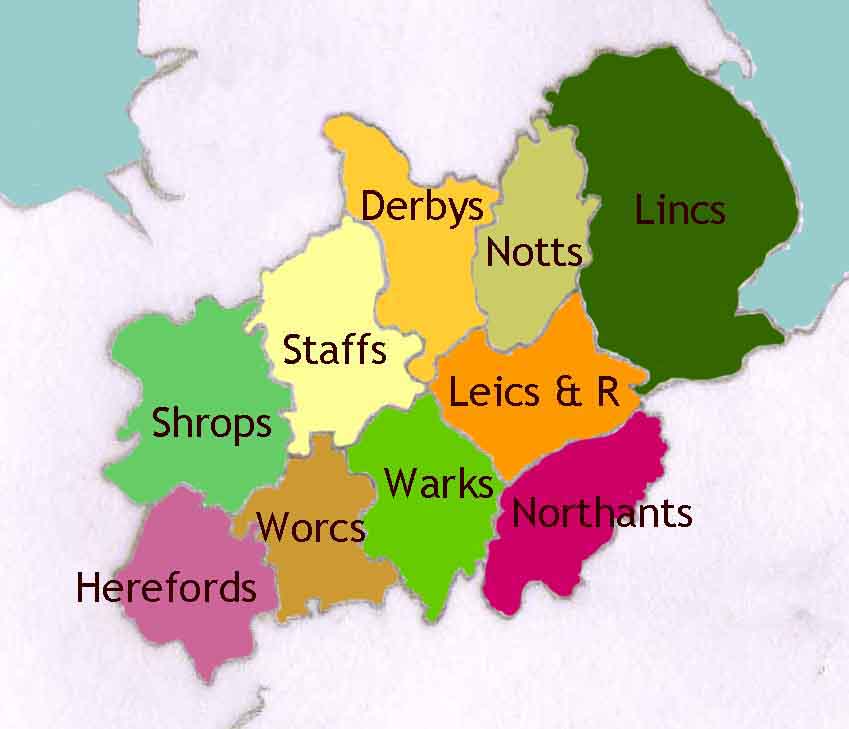 Eleven "Chess Counties" form the Midland Counties Chess Union and cover the areas shown in the map on the right. A small Board of volunteer directors currently led by Chief Executive Ray Dolan (Staffs) is elected annually by delegates from member chess counties. The Board organises regional competitions based on policies agreed annually by delegates from member chess counties.